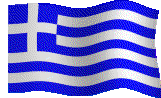 ---
Welcome to my Home Page...
---
My name is Aggelos E. Kokorogiannis and I am a Ph.D. student in N.T.U.A. in Computing Systems Laboratory, since January 1999.

Address:
2 Elenis st., Peristeri, Attiki, Hellas (home)
Computing Systems Laboratory (N.T.U.A.)
Telephone:
+30 21 05782185 (home)
+30 21 05742924 (home)
+30 69 77308294 (on me)
akokor@cslab.ece.ntua.gr
---
Working Area
I am working on Parallel Processing Systems, and more specifically on Parallel and Distributed Systems.
---
Java creations

---
Interests
---
Other